It is International Women's Day and we are celebrating women, their struggles and their accomplishments. To celebrate we've put together a list of our favourite female book characters and authors who will inspire children and teenagers in lots of different ways. This list of women ranges from classic heroines to contemporary badass girls. Today we celebrate smart, brave, intelligent and heroic women of literature.
Matilda from Matilda by Roald Dahl
Matilda overcomes terrible adversity through the power of books which helped formed her flawless moral compass, add this to our list of why we love books. Roald Dahl's fun writing with Quentin's superb quirky illustrations has made Matilda a favourite for children everywhere, helped with fantastic movie-feature staring Dan DeVito and Mara Wilson. Matilda is full of strong, independent women, good and bad from Matilda, Miss Honey and the fearsome Ms Trunchbull.
Discover the magic of Roald Dahl in our Roald Dahl Collection 16 Book Box for only £29.99.
2. Anne Shirley from Anne of Green Gables by L. M. Montgomery
Anne Shirley is imaginative, innovative, competitive and smart with a love of reading and writing. She is often very ridiculous but it's these flaws which make you love her even more. Anne Shirley teaches us how to celebrate our flaws and embrace our true selves, as well as always speaking your mind and should never be afraid to defend in what you believe. With her rambunctious attitude to life, there's no way you won't be inspired. Don't miss the hit Netflix show; Anne with an E and prepare yourself for a marathon viewing session.
Discover all L. M. Montgomery's Anne of Green Gables: The Complete Collection here for only £17.99.
3. Enid Blyton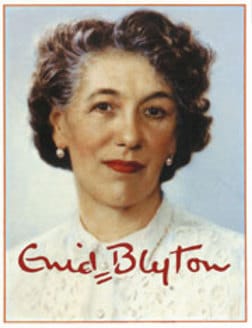 This list would not be complete without the nations favourite author, Enid Blyton. Enid's stories have been captivating families for generations and continue to inspire children to this day. Enid's writing captures the magic of childhood so perfectly, from The Secret Seven to The Famous Five, Mallory Towers and Magic Faraway Tree, every child and every parent has a favourite. What is your favourite Enid Blyton story?
Check out our range of Enid Blyton stories here.
4. Lucy Pevensie and Susan Pevensie from The Chronicles of Narnia by C. L. Lewis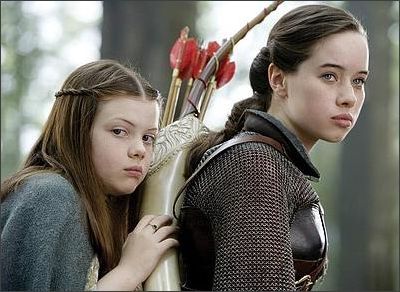 The Pevensie girls bravely stepped where men feared to believe, and discovered a magical world hidden in a wardrobe. Lucy and Susan Pevensie bravely showed true heroism and devotion to good and defending what they believed in. Crowned Queens of Narnia these two women sit proudly on this list of inspirational women.
Fall into the magic of Narnia with our 7 book set of The Chronicles of Narnia for only £11.49.
5. Hermione Granger from the Harry Potter series by J K Rowling
Hermione Granger proudly declared her love of reading and studying and found a group of friends who accepted her for who she was. There's is no denying that Hermione inspired girls across the world and embrace their inner 'boffins'. J K Rowling's Harry Potter series is full of badass girls from Ginny and Molly Weasley, Luna Lovegood, Professor Minerva McGonagall and Bellatrix LeStrange.
Get the Harry Potter Complete Collection (7 book set), beautifully bound in this purple slipcase for only £35.99. This will make the perfect gift.